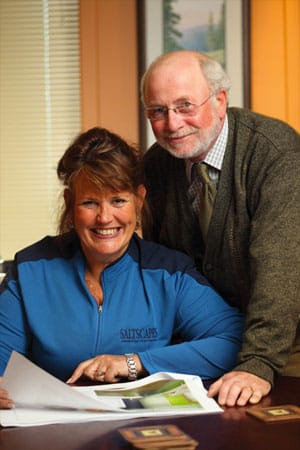 Welcome to Saltscapes, a brand that celebrates the culture, values and rewards of living on Canada's East Coast.
Jim and Linda Gourlay are the founders and co-publishers of Saltscapes Magazine, Atlantic Canada's largest paid circulation lifestyle publication, are the folks behind Saltscapes Expo.
Jim, born in Edinburgh, relocated to Canada in his 20s to take advantage of the fly fishing opportunities. In 1985, he and former business partner Neville Gilfoy launched a conservation-based hunting and fishing magazine for Atlantic Canada, Eastern Woods & Waters.
Linda, a native Nova Scotian, worked in tourism, commercial real estate and event marketing before joining Jim in the publishing business. In 1998, they began to research and develop a regional lifestyle magazine which would celebrate the people, traditions and natural environment of Atlantic Canada. The premiere issue of Saltscapes launched in spring 2000.
Saltscapes Expo began in 2005 and is now entering its 17th year.
The Gourlays have been humbled to receive many honours since Saltscapes' launch, including the Governor General's "Nations Table" award, in June 2010, for innovation in promoting Atlantic Canadian food and wine through both the magazine and Saltscapes East Coast Expo.
To read the full story of the birth and growth of Saltscapes, click here.