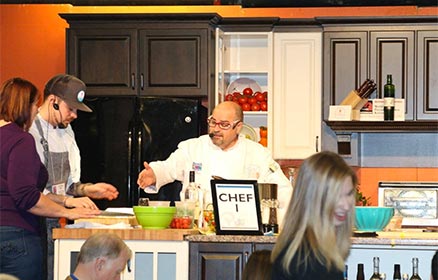 Heartfelt thanks for making our 14th annual Saltscapes Expo an amazing success!!
To our valued 2018 exhibitors and sponsors, thank you for showcasing the very best of Atlantic Canada. We greatly appreciate your faith and commitment to Halifax Expo!
To the many incredible consumers who shared their time with us by attending the 2018 Expo we are truly thankful. We trust you had an amazing experience as you enjoyed the sights, sounds, smells and taste of what is available right here in our region.
Stay tuned for information on 2019 Saltscapes Expo.
What is next you ask? Mark your calendars for the 2018 Harvest Greets the Holidays Expo in Masstown, November 9-11.
For information and registration details, please contact Lisa at 902 464 7258 or This email address is being protected from spambots. You need JavaScript enabled to view it.