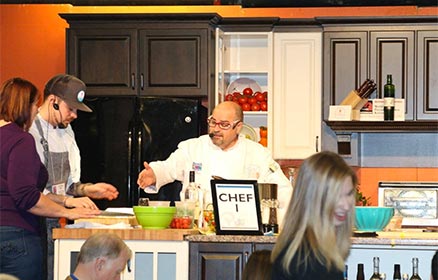 Saltscapes East Coast Expo
April 26-28, 2019
Halifax Exhibition Center
200 Prospect Road,
Goodwood, Halifax,
NS B3T 1P2
902-876-1811
2019 Saltscapes Expo
A

pril 26-28 2019 
Call NOW....

limited space available!!
Don't delay...2019 Saltscapes Expo has only a few exhibit spaces available.  Don't miss out on this extraodinary weekend.  Call now to reserve your space!!
Register Today
2018 saw the most successful Saltscapes East Coast Expo yet with more than 500 exhibitors, 100's of wonderful local tastings, demos, incredible live entertainment and a 12.4% gate increase over 2017.    
We look forward to working with you and offering you a performance-driven, non-stop, three-day, ultimate-lifestyle experience "Celebrating Canada's East Coast Together" in April 2019.
For information and registration details, please contact Lisa at 902 464 7258, ext 1803 or This email address is being protected from spambots. You need JavaScript enabled to view it.
What else is coming up?   Mark your calendars....
Nov 8-10, 2019 - Saltscapes Harvest Greets the Holidays, Masstown, NS
Stay tuned for some exciting news on potential new events on the horizon!